Garlic Chili Edamame
Make this delicious Garlic Chili Edamame.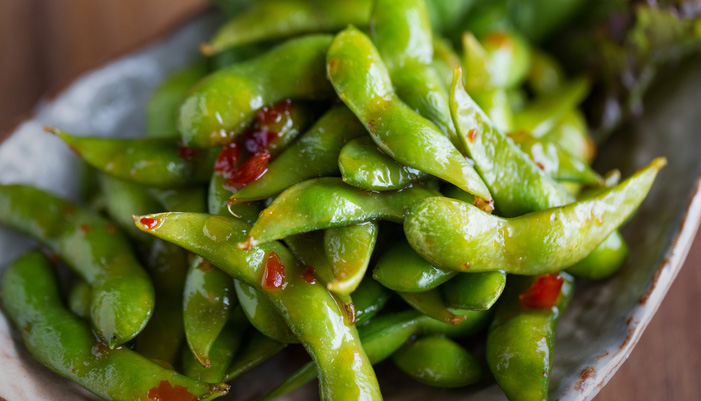 Prep Time: 2 minutes
Cook Time: 7 minutes
Yield: 4 servings
Ingredients
(1) 14-ounce bag frozen edamame in pods
½ teaspoon garlic powder
½ teaspoon salt
½ teaspoon chipotle powder
1 teaspoon grated lemon zest
Instructions
Preheat the oven to 350 degrees.
On a sheet pan, spread out the frozen edamame.
In a small bowl, combine the garlic powder, salt and chipotle powder. Sprinkle the mixture over the edamame.
Transfer the edamame to a bowl and toss with the spices remaining on the pan. Sprinkle with the lemon zest.
To eat, remove the edamame beans from the pods.
Nutrition Facts: