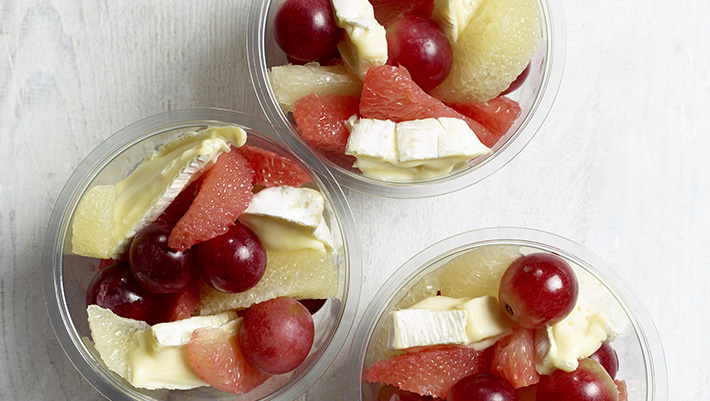 Print
Follow Our Recipe
Ingredients
1.5 Pink Grapefruit peeled and segmented
1.5 White Grapefruit peeled and segmented
80g Black Grapes, halved
80g Brie cut in to 2cm dice
4 Suitable pots or bowls
Instructions
If you are unsure of how to peel and segment a grapefruit then visit the listed site: www.greatbritishchefs.com/how-to-cook/how-to-segment-grapefruit
Once you have all your ingredients ready, build in layers, alternating ingredients, keeping similar colours apart.
Keep in the fridge until you are ready to eat them. Delicious as a snack at work!