Hearty Southwestern Grain Soup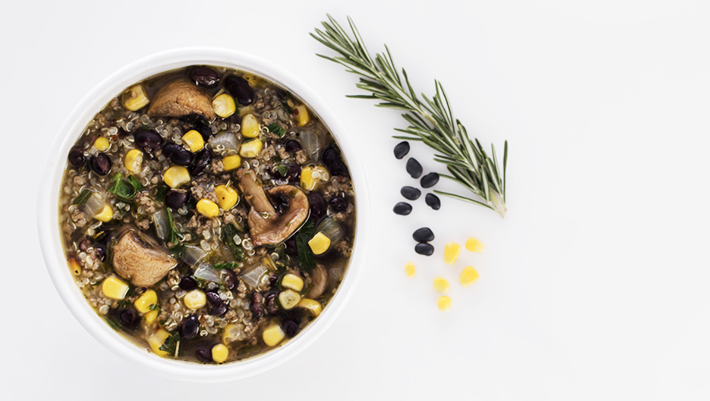 The Make It Mindful judges fell hard for Tina M.'s bowl of big, bold flavors. You will, too! Her Hearty Southwestern Grain Soup is loaded with satisfying ingredients that play well together. She began with a rich vegetable stock and the slightly nutty-tasting quinoa, a protein-packed grain that adds nutritional strength. Then Tina didn't hold back. She added our savory Mindful Beef Mushroom Burger, seasoned black beans, corn and a dash (or two!) of red pepper flakes. She finished up with a dollop of cool Roasted Garlic Basil Pesto and a splash of lime juice to provide a nice counterbalance to the soup's spicy kick.
Ingredients:
Mindful Beef Mushroom Burger
Vegetable Stock
Quinoa
Corn
Black Beans
Mushrooms
Yellow Onion
Lime Juice
Roasted Garlic Basil Pesto
Basil
Red Pepper Flakes
Parsley
Extra Virgin Olive Oil
Rosemary
Sage
Kosher Salt
Don't Miss Out!
Get the latest Make It Mindful news, easy healthy living tips and more with the Mindful e-newsletter.