Max out your backyard with just a little imagination.
As you work and play at home more than ever before, look for creative opportunities to spruce up your backyard. With a little inspo and handiwork, you can expand your living area and create space for new activities. Whether you watch a movie under the stars, explore your green thumb or reimagine your view, make your at-home hangout a lot more fun for the whole family.
Chalk It Up
A can of chalkboard paint and thick sidewalk chalk transform a garage or shed wall into an instant gallery for budding artists. Just dream and draw!
Think Inside the Box
Looking for a cozy spot where you can catch a few rays? If you have a small yard or neighbors close by, adding privacy screens, trellises, gates and landscaping helps you create a charming, private retreat space right outside the door.
Puppy Playground
An at-home dog park is a paws-itively perfect way to get your pooch outside. Using found and upcycled materials, create stations where your favorite pet can walk the plank, jump in a splash pool and dig in a sandbox. 
Moonlight Movie Night
An outdoor movie setup entertains the whole neighborhood. With a little tech knowledge, you can bring the excitement of a drive-in theater—complete with a DIY snack bar—to your backyard.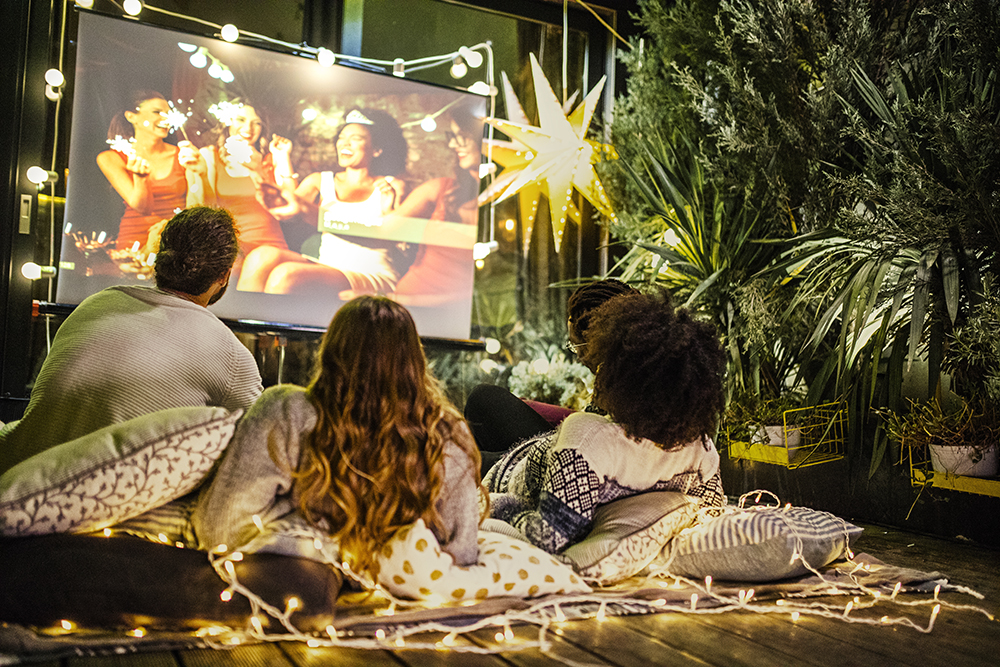 Life in Color
A blaze of color infuses energy into your surroundings. Potted flowers and bright containers can liven up a typical green gardenscape. Choose patio accessories with the same upbeat vibe!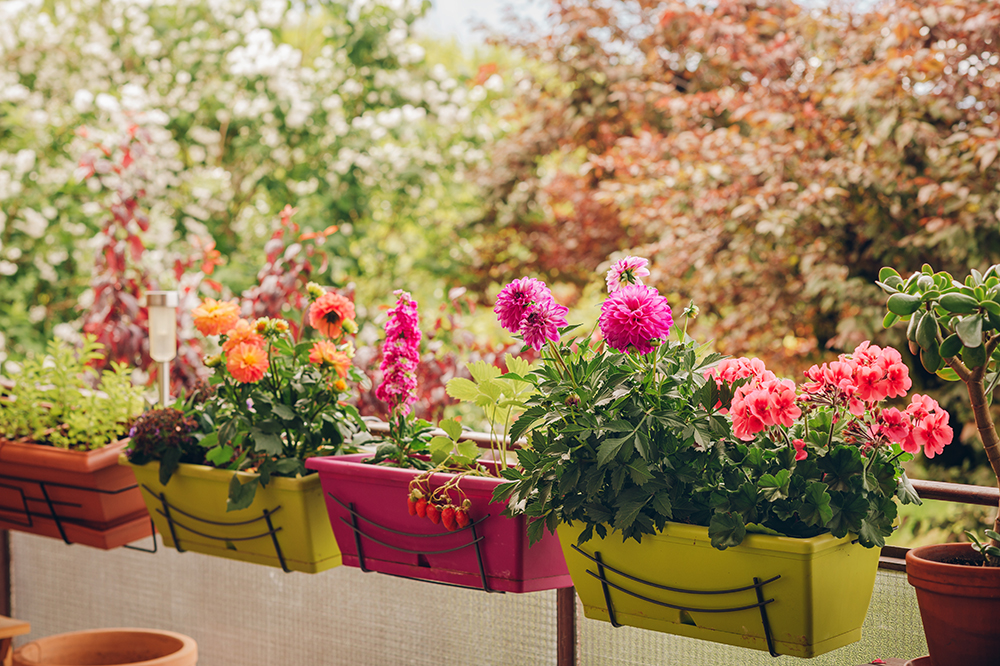 Glamping Out
Pitch a tent, bring over the patio table and light the firepit for a weekend of cookouts and camping right in the backyard. Plan for campsite fun with outdoor cooking and s'mores, but sneak inside for modern conveniences like the fridge! 
All the Yard's a Stage
Whether impromptu or planned, performances on the deck bring lively sounds to your backyard, providing the perfect outdoor venue for talented friends and family.