The Treadmill Challenge
Weather won't get in the way of your wellness goals this winter! Walk off the weight with our fun and effective indoor plan.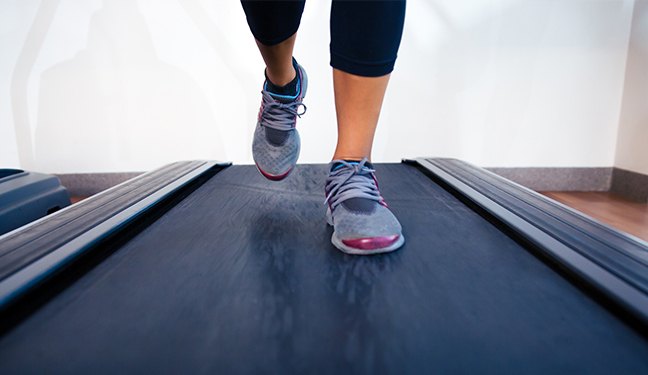 Mother Nature might have put walking outdoors on hold for a bit, but that doesn't mean you have to give up your walking routine until the weather warms. Instead, jump on that treadmill and follow this 30-day walking plan designed by Lisa Kinder, fitness trainer in Los Angeles and creator of the 10 Minute Solution: High Intensity Interval Training DVD. Worried about getting bored? Not with this program. You'll mix it up with a different walk every day—burning calories, building muscle and getting fitter in just one month. So lace up those shoes and get your walk on!