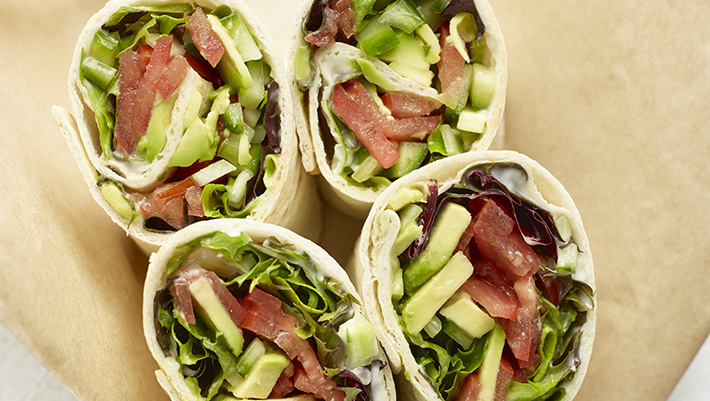 Print
Follow Our Recipe
Ingredients
4 in number 10" Flour Tortillas
40g Light Mayonnaise
160g Plum Tomatoes
Half an Avocado
Half a Cucumber
80g Mixed Salad Leaves
Slice the tomatoes, finely dice the cucumber, wash and pick the salad leaves and peel and slice the avocado.
Lay the wrap flat and lightly spread the mayonnaise over the wrap leaving a 2cm edge all the way round.
Top the wrap with the lettuce leaves, diced cucumber sliced tomato and sliced avocado.
Fold in the sides &- then roll up from the bottom to the top, lay out a piece of cling film then roll the wrap up and tie each end in a knot . This will stop the wrap drying out and help to hold the shape.
To serve cut the wrap in half & remove the cling film.