Five Time-Saving Apps
We only get 24 hours in a day. Make the most of each one with these time-saving apps.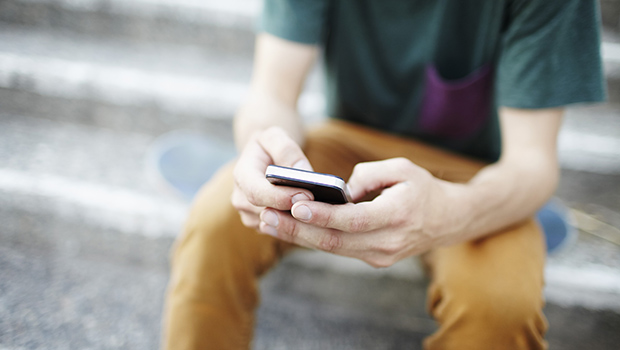 Most days, 24 hours just doesn't seem like enough time to get everything you need (or want) done. But the smartphone already in your pocket can help you tackle your to-do list with more efficiency and ease. The result may just be enough to make room for a morning bike ride, an after-dinner stroll, or an extra hour of shut-eye. Check out these five apps and take back control of your schedule.
Ziplist
We all need to eat. This app helps you not only get through the grocery store faster but also ensures that you have everything to make weeknight meals a breeze. You can clip recipes and then turn them into grocery lists, as well as share lists with family members so they can add requests or check off items they've picked up on the way home. Ziplist even organizes the list by grocery aisle so you don't have to backtrack on your way to the checkout. (Free; available for Android and on iTunes.)
Waze
Nothing sucks up your time like getting stuck in traffic. So why not crowd source your way out of it? Waze takes information from all of its users to let you know when accidents or traffic jams are coming up. It can reroute you before you even hit the brakes, and you can share your trip with friends and family so they know when you're about to arrive. (Free; available on iTunes, Google Play, and Windows Phone Store.)
CheckMark 2
How many times have you gone by the dry cleaner only to remember that you needed to pick up something from the pharmacy when you got home? Checkmark solves the problem of making extra trips by using location-based reminders for tasks that you have entered. You can also set up recurring reminders and tackle those tough jobs in the overdue task section. ($9.99; available on iTunes.)
IFTTT
Your smartphone can automate parts of your life, but it hardly seems like a time-saver when you have to navigate across dozens of apps. With IFTTT (if this, then that) you can customize commands across more than 100 apps. For example, it can automate replies for certain triggers on social media (say, automatically like when someone writes "Happy Birthday" on your wall) or have your app-connected thermostat adjust the temperature in your home after you leave work. (Free; available for Android and on iTunes.)
EasilyDo
Sometimes we could all use a personal assistant. EasilyDo comes pretty close. It has more than 40 automated features that can do everything from sending birthday greetings and tracking packages to alerting you when it's time to leave for an event—complete with estimated drive and parking time. (Free; available on iTunes and Google Play.)