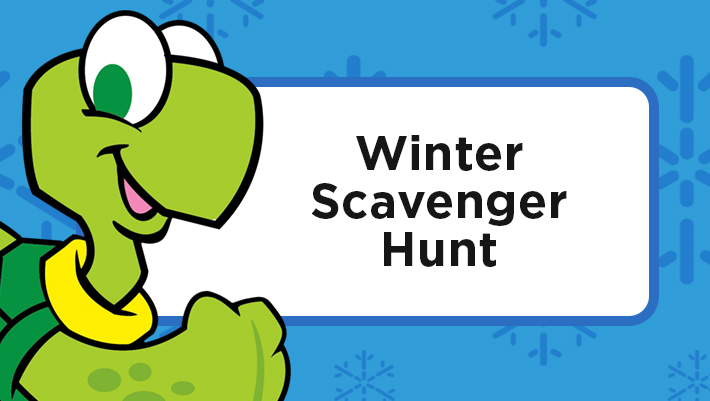 TJ loves adventure. Help him find his favorite things.
Hi!
I'm TJ the Turtle, and I love adventures. When I'm outside, I like to play, explore, and discover the world. I get super excited when I see new things. Sometimes I find a spiderweb at the park or a bird's nest in my yard. In the summer, I jump in puddles and play in the stream. In the winter, I look for icicles and things that are frozen.
Can you guess one of my favorite adventures? It's a scavenger hunt! It's so much fun to find things in nature. It's a great activity for kids and grownups to do together. You can stay in your yard or head to a walking trail with your family.
You might be surprised that there's just as much to see in winter as there is in summer. So, go outside and see what you can find in nature.
Let's get ready to explore!
Your friend,
TJ the Turtle