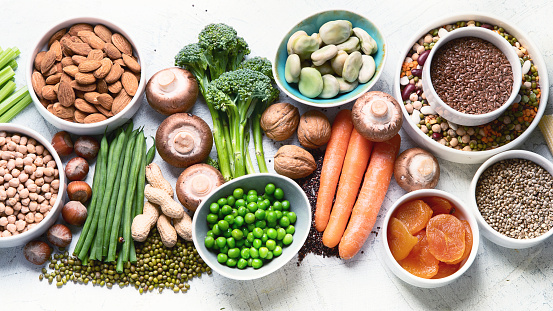 Ellie Krieger, Mindful's Wellness Ambassador, explains her "Usually-Sometimes-Rarely" food philosophy, which makes it easy to create meals that are delicious, healthy AND simple.
Life can be so overwhelming and chaotic—if you are anything like me, you feel like you are always balancing and juggling at the same time, constantly grasping for a moment to pause and catch your breath. Getting a good, nourishing meal on the table—one that everyone will like—and then cleaning up afterward might feel downright impossible most days.
Cooking is easier if you rethink the process, not as a chore but as just a nice part of the day. My seventh cookbook, Whole in One, reins in the chaos, with recipes for 125 one-pot meals. You need just six cookware items to make all of the 125 recipes, and for most recipes you'll only need one or two.
Each recipe follows my tried-and-true Usually-Sometimes-Rarely approach, which gives you the freedom to enjoy the full spectrum of wonderful foods available and tailor your choices to what works best for you at any given time. Once you start to eat (and think) this way, you realize there is no need to deprive yourself or go to extremes to be healthy.
The idea is to make the Usually foods—delicious choices with the most health benefits—the backbone of what you eat each day, so I use them most plentifully in my recipes: vegetables, whole fruit, beans, nuts and seeds, lean proteins, seafood, whole grains, healthy oils, and dairy products, such as yogurt.
I sprinkle in Sometimes foods here and there, for flavor and variety. Those are somewhat more processed, such as a baguette; a little higher in saturated fat, such as chicken thighs; or best used in modest amounts, such as honey and maple syrup.
Rarely foods—such as refined sugar, cream, bacon, and butter—are those many nutritionists forbid but many cooks use with a heavy hand. I have found the ideal balance by using them strategically in small amounts for maximum impact.
And there's no such thing as "never." There's no forbidden fruit, which kind of takes the stress and guilt out of it.
If you know me from my TV shows, newspaper and magazine columns, and social media, you know my mission is to hit what I call the "sweet spot" where delicious and healthy meet—and the recipes in this book are a perfect bull's eye.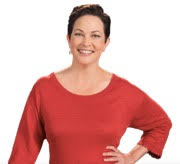 Host and executive producer of the cooking series Ellie's Real Good Food on public television, Ellie Krieger is the leading go-to nutritionist in the media today, helping people to find the sweet spot where delicious and healthy meet. She's a New York Times best-selling and two-time James Beard Foundation award-winning author of seven cookbooks. She's just released her newest cookbook, Whole in One: Complete Healthy Meals in a Single Pot, Sheet Pan or Skillet.