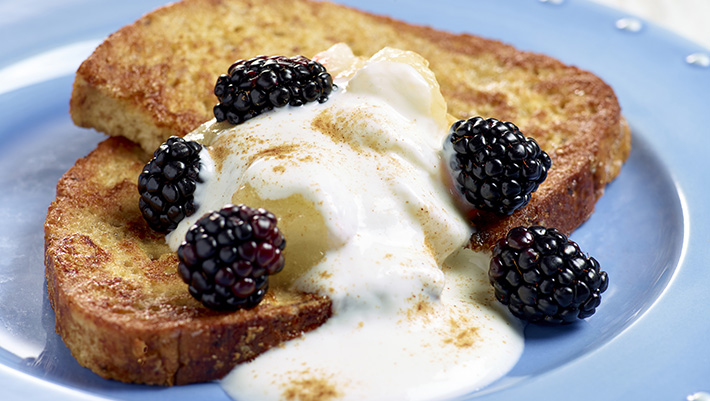 Print
Follow Our Recipe
Ingredients
2 Large Eggs
70ml Skimmed Milk
Half a Gram Ground
Cinnamon ( a pinch)
4 Medium Slices of Wholemeal Bloomer Bread
10ml Oil
100g Apple Sauce
60g Blackberries
60g Low Fat Natural Yoghurt
Instructions
Break the eggs in to a bowl. Add the cinnamon and the milk and lightly whisk together. Wash and halve the blackberries.
Heat up a non-stick pan & brush with oil. Then, dip the bread slices into the egg mixture and fry on both sides until golden brown.
Remove the toasts from the pan and serve on a plate topped with the blackberries, yoghurt and the apple sauce on the side.