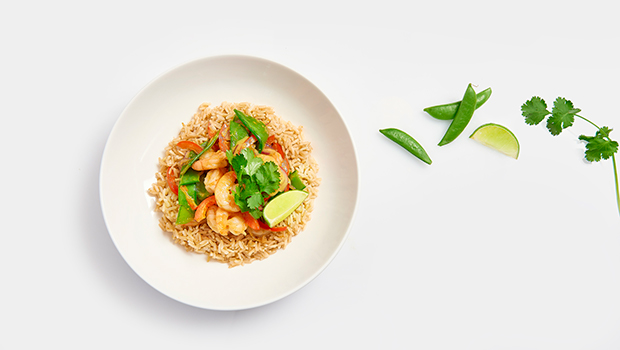 Print
Ingredients for 4 people
400 g shrimps
350 g brown rice
200 g snow peas
200 ml coconut milk
100 g red curry paste
2 red bell pepers
1 red union
2 lemons
1 tbsp sunflower oil
hand of coriander
Instructions
Prepare the brown rice accoring to the instructions on the package.
Cut the red union in rings and the bell peper in strips. Wash the snow peas.
Heat the sunflower oil and fry the red union and bell pepper short. Add the snow peas and the shrimps and fry till they are done. Add the red curry paste and later the coconut milk and let this reduce briefly.
Pick the coriander. Slice the lemon in wedges. Serve the brown rice with the red curry. Garnish with coriander and lemon.