Your Make It Mindful Winner! 3 Cs (Chicken, Cabbage & Chickpea) Soup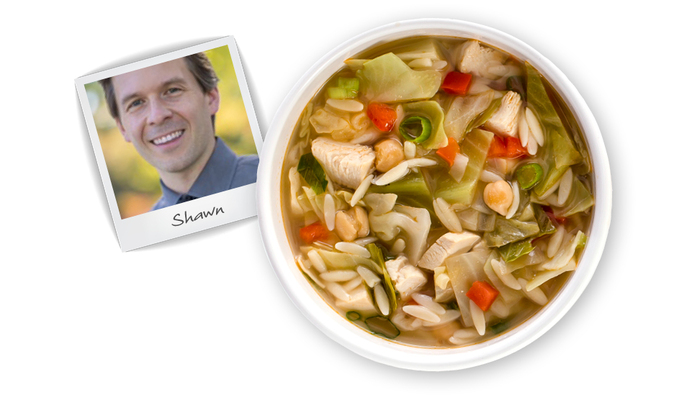 The winner of the Make It Mindful soup contest is Shawn's 3 Cs (Chicken, Cabbage & Chickpea) Soup. It's a Mediterranean spin on classic chicken noodle soup that features tender chunks of chicken, cabbage, onions and spices simmered in a rich chicken stock. The wonderful flavors come together for spoonful after spoonful of pure delight.
Ingredients:
Chicken Breast
Chicken Stock
Green Cabbage
Orzo
Chickpeas
Red Peppers
Yellow Onion
Green Onion
Apple Cider Vinegar
Kosher Salt
Garlic
Canola Oil
Ground Mustard
Coriander
Cayenne Pepper
Black Pepper
Nutrition Facts:
Don't Miss Out!
Get the latest Make It Mindful news, easy healthy living tips and more with the Mindful e-newsletter.