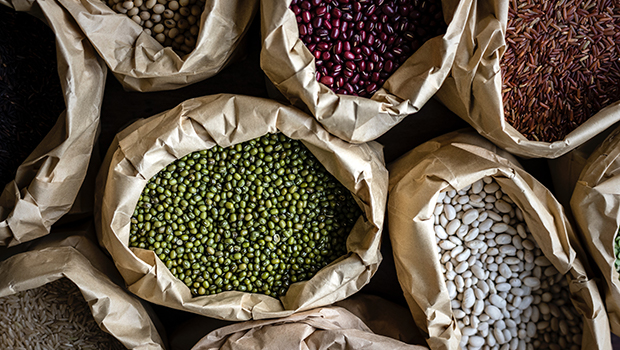 Fill your shopping cart with some of the products mentioned below. They will make your meals healthier and you will also expand your palate.
Hummus
This dip, that is made with chickpeas and tahini, tastes delicious with flatbread, wraps and naan bread. There are many varieties of hummus that you can eat with many different ingredients. Not only with bread, but also with vegetables like cucumber and bell peppers. Hummus is not only very tasteful, it also has a healthy balance of proteins, fats and carbohydrates and therefore is a healthier choice.
Beans
You may already have a can of black beans in your pantry and that's a good thing, because they are versatile and contain proteins and fibres. Mix black beans into a green salad or a pasta salad, or put them in the blender with some garlic, onion, cumin, and lime juice for a smooth dip that pairs well with raw bell peppers and cucumber.
Quinoa
Go for quinoa instead of pasta or rice. It contains proteins and fiber, and it is easy to prepare. Use quinoa to bring some heartiness to a pot of soup, sprinkle it over a main-course salad or toss some cooked quinoa into a blender with your favourite smoothie ingredients.
Apple cider vinegar
Apple cider has been credited with boosting energy levels and improving gut health, but you don't have to mix a morning cocktail (2 cups of water, 4 tablespoons of apple cider vinegar, and a dash of honey) to reap its benefits. Use a few tablespoons to tenderize meats, add it to soups and stews or dress a salad.
Vegetable wraps
Are you opting for Mexican food this week? Try one of the surprising vegetable wraps. There are lower in calories than flour wraps. They taste delicious with vegetables, for breakfast, lunch and dinner. Vegetable wraps contain fibers, which will make you feel fuller longer.
Cottage cheese
Cottages is low in fat, contains protein and is full of flavour. That's what makes it so special. Cottage cheese is perfect for breakfast when you combine it with grains, nuts and seeds. But it is also wonderful as a healthier dessert. Because of its soft bite is goes well with soft and sweet raspberries and crunchy berries.