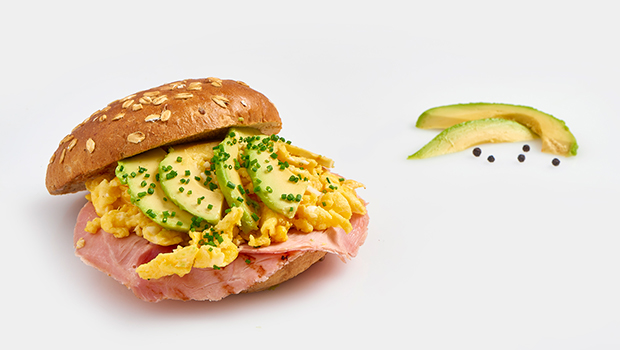 Print
Follow Our Recipe
Ingredients
4 wholegrain brioche
4 eggs
1 avocado
8 slices ham
1 tbsp sunflower oil
1 tbsp chives
pinch of black pepper
Heat the sunflower oil on the baking plate and fry the eggs until they are scrabled
Cut the avocado in thin slices. Cut the chives fine.
Cut the brioche halve and grill both sides. Grill the ham short at the baking plate.
Put the ham on bottom bread. Divide the scrambled egg and the avocado over the ham.
Garnish with chives and black pepper.