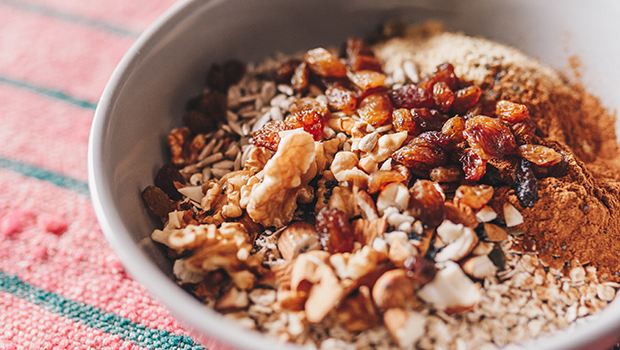 All fats are not created equal. Although all fats have more than double the calories of proteins or carbohydrates, some fats do have health benefits. Stick with fats that are liquid at room temperature (such as olive or canola oils) for healthier monounsaturated and polyunsaturated fats. Fats that are solid at room or refrigerator temperatures (such as butter) are full of saturated fats that can increase your LDL cholesterol level and put you at risk for heart disease.
Tips for Trimming the Fat
• Grill, broil, sear or stir-fry with minimal 'beneficial' fats such as canola oil. Avoid deep frying and skim the fat when cooking meats in liquid.
• Avoid baked goods or keep for special occasions.
• Drink fat-free or low-fat milk instead of whole milk.
• When eating out, ask for sauces and dressings on the side so you can control how much you consume.
• Cook with herbs and spices instead of butter or margarine.
• Add cholesterol-reducing soluble fiber to your diet by enjoying oatmeal, fruits and vegetables, and beans as a side dish, soup or salad.
• Eat leaner meats including fish, poultry without the skin, lean cuts of trimmed beef or pork, and non-meat proteins like dried beans, lentils or tofu.