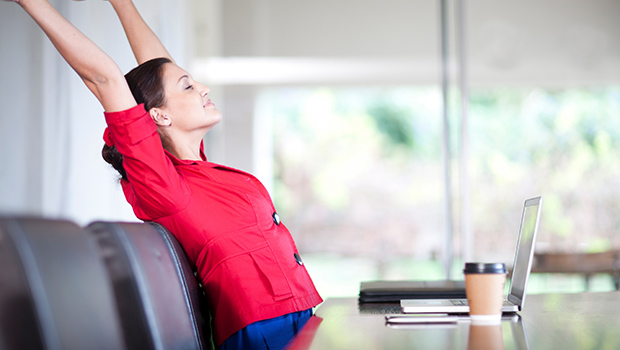 Je dag beginnen zonder cafeïne? Het kan echt! Met deze vijf tips bijvoorbeeld.
Is het eerste wat jij 's ochtends doet, het knopje van je koffiezetapparaat aanzetten? Probeer het eens cafeïnevrij.
Zorg voor licht
Als je jezelf meteen 's ochtends blootstelt aan daglicht, wordt je lichaam vanzelf wakker. Als het buiten nog donker is, produceert je lichaam melatonine, een stof die je slaap reguleert. Wanneer het licht is, gaat de melatonineproductie omlaag. Als het past in je agenda, zet dan geen wekker maar slaap met de gordijnen open, zodat je met de eerste zonnestralen vanzelf wakker wordt. Moet je echt de wekker zetten, laat die dan vijf minuten eerder afgaan, zodat je iets meer tijd hebt om te wennen aan het licht.
Gebruik geur
Aromatherapie heeft een positief effect op je humeur, maar je wordt er ook wakker van. Citrus, rozemarijn en pepermunt hebben opwekkende eigenschappen. Koop een douchegel of shampoo met die geuren en je wordt vanzelf wakker onder de douche.
Eet havermout
Vervang je beschuitje met jam eens door een ontbijt van havermout en sinaasappelsap. Je krijgt dan vezels en complexe koolhydraten binnen. Havermout zorgt voor energie en houd je de hele dag door mentaal scherp. Daarnaast zouden de flavonoïden in sinaasappelsap een positief effect hebben op je hersenfuncties.
Muziekje aan
Door muziek komt er dopamine vrij in je hersenen, waardoor je meteen een goed gevoel krijgt. Zorg dus dat 's ochtends niet dat irritante geluid van de wekker klinkt, maar een leuk muziekje. Dan ben je zó uit bed.
Lekker bewegen
Of je nu 's ochtends vroeg een rondje gaat hardlopen, een yogales volgt of even danst in de woonkamer: bewegen is de ideale manier om je dag te beginnen. Daardoor gaat je bloed namelijk sneller stromen, krijg je meer energie en komen er endorfinen vrij. Mooi meegenomen: je kunt je beter concentreren tijdens die vroege vergadering.