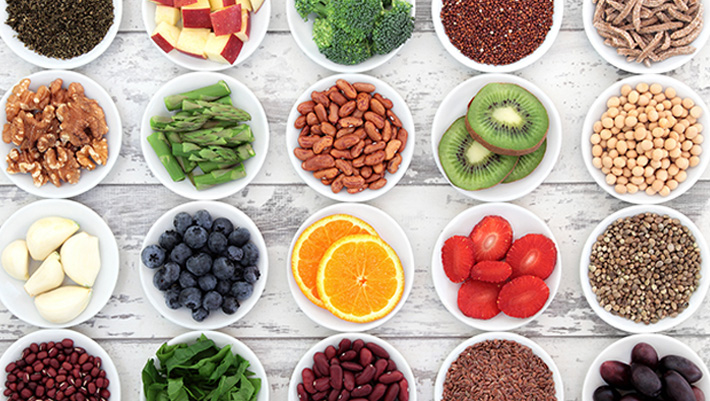 Vieruurdipje? Deze snacks zetten je hersenen áán.
Je bent een drukke student en hebt morgen een belangrijk tentamen voor de boeg, nét op dat ene tijdstip waarop je altijd trek hebt. Wat jij nodig hebt, is een snack. Maar niet zomaar een snack. Natuurlijk geeft een kop koffie of een snack met suiker je heel even energie, maar de cafeïne en de suiker doen eigenlijk niks voor je. Om goed te presteren, heb je iets nodig dat de honger stilt en je hersenen een boost geven.
Bosbessen
Onderzoek wijst uit dat bosbessen een positief effect kunnen hebben op het denkvermogen en het geheugen. Waarschijnlijk komt dat door de flavonoïden (een soort antioxidanten) in bosbessen. Dus neem gerust een kommetje bosbessen.
Hardgekookte eieren
Zorg dat je altijd hardgekookte eieren in de koelkast hebt. Door de proteïne die ze bevatten stillen ze niet alleen de trek, maar dankzij de choline stimuleren ze ook het geheugen en leervermogen.
Een appel met amandelpindakaas
Appels bevatten een vorm van suiker die langzaam wordt opgenomen. Daardoor krijg je geen pieken of dalen in je bloedsuikerspiegel, in tegenstelling tot een zoete snack met gewone suiker. Eet je appel met een beetje amandelboter, dan krijg je meteen proteïnen en vitamine E binnen. Beide hebben een positieve invloed op het geheugen.
Noten
Noten bevatten vitamine E, wat kan helpen je hersenen ook op latere leeftijd goed te laten functioneren. Daarnaast onderdrukken ze het hongergevoel. Let wel op hoeveel je ervan eet. Ze bevatten goede voedingsstoffen, maar ook veel kilocalorieën. Een klein handje is voldoende.
Salsa met verse groenten
Maak een fiesta van je snackmoment, maar dan zonder chips. Salsa met tomaat is een bron van lycopeen, dat bijdraagt aan je concentratie. Voeg wortel en reepjes paprika toe voor bite en extra vitamines.
Volkorencrackers met kaas
Het belangrijkste voordeel van volkorengranen is dat ze je energieniveau op peil houden. Eet je magere kaas op je cracker, dan krijg je ook proteïne en vitamine D binnen, een belangrijke voedingsstof voor je hersenen.