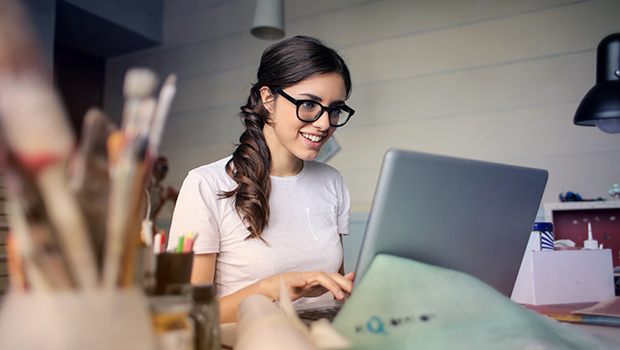 Dit is het juiste moment
Onderzoek wijst uit dat zo'n 20 procent van de mensen chronisch zaken uitstelt. Tuurlijk, iederéén stelt wel eens een klus uit. Of het nu gaat om was vouwen of op het laatste moment beginnen aan dat project; we kennen allemaal de stress die uitstellen met zich meebrengt. Dus waarom stellen we uit tot morgen wat vandaag kan worden gedaan? Volgens onderzoekers doen we dat, omdat we ons lekker willen voelen. Het punt is alleen, dat het uitstellen van die minder leuke klussen ze later veel zwaarder maakt. Gelukkig zijn er simpele strategieën om af te rekenen met uitstelgedrag, zodat je gefocust en productief blijft tijdens de meest uitdagende klussen.
Wees precies
Hoe preciezer je plan, hoe beter. Dus niet: ik ga dit weekend sporten. Bepaal exact wat je wanneer gaat doen. Bijvoorbeeld: op zaterdag ga ik om 09.00 uur naar yogales.
Stap voor stap
Een groot project is makkelijker aan te pakken als je het opknipt in kleine stukken. Dus in plaats van op je takenlijst te schrijven 'presentatie maken', noteer je de vier of vijf dingen die je moet doen om die presentatie daadwerkelijk in elkaar te zetten. Vink ze een voor een af. Als een taak concreet en haalbaar is, is de kans groter dat je er aan begint.
Voorkom afleiding
Zo'n beetje alles kan een afleiding zijn als je iets minder leuks moet doen. De truc is om eerlijk te zijn over wat jouw afleiding kan zijn en dát aan te pakken voordat het je focus verstoort. Weet je van jezelf dat je de verleiding om op Facebook te kijken niet kunt weerstaan? Log dan uit voordat je aan het werk gaat. Is de frisdrankautomaat een enorme afleiding? Zorg dan dat er gezonde snacks voor het grijpen liggen op je bureau.
Gewoon beginnen
Boek je eenmaal een klein beetje vooruitgang, dan doet dat je gevoel van welzijn én je motivatie goed. Het klinkt eenvoudig, maar echt, de beste manier om uitstelgedrag te voorkomen is door gewoon te beginnen aan wat er moet worden gedaan.