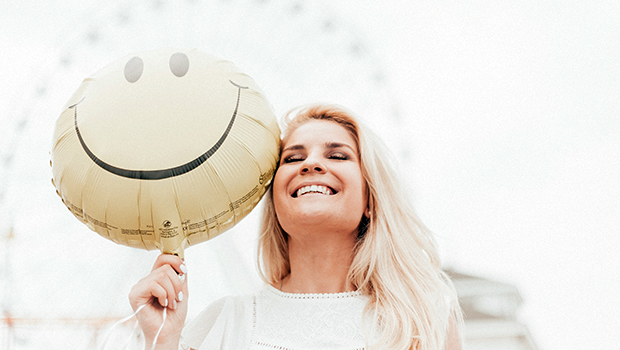 Of je je doelen behaalt, hangt er helemaal vanaf hoe je je doelen stelt. Met deze vijf slimme tips is de kans op succes groter.
Het is een feit: doelen bedenken is een stuk makkelijker dan doelen behalen. Je vergroot de kans op succes als je jezelf deze vraag stelt: moet ik dit doel van mezelf halen of wíl ik dit doel halen? Psychologen die onderzoek hebben gedaan naar motivatie, zeggen dat mensen die een doel stellen uit schuldgevoel (Ik moet afvallen van de dokter) een kleinere kans van slagen hebben. Maar als het doel echt belangrijk voor je is (Ik wil afvallen, want dan heb ik meer energie om met mijn kinderen te spelen), word je gedreven door een positieve motivatie – de kans dat je je doel behaalt, is dan een stuk groter. Tot zover de theorie. Hoe werkt het in de praktijk? Probeer deze vijf tips eens.
Focus!
Heb je eenmaal een doel gesteld, verdeel de weg ernaartoe dan in haalbare stukken. Stel, je wilt een nieuwe baan. Maak dan een lijst met dingen die je daarvoor zou moeten doen. Zoals een goed cv in elkaar zetten. De meeste werkgevers worden bedolven onder de cv's. Jij valt op door je cv glashelder te maken. Maak het je toekomstige werkgever zo gemakkelijk mogelijk en zorg dat hij in snel je cv kan scannen. Een slordig, propvol A4'tje belandt waarschijnlijk snel onderop de stapel. Nog een to do: leer iets nieuws. Ga een cursus volgen of vraag in je huidige werk om een nieuwe taak die later goed zal staan op je cv. Het klinkt misschien logisch, maar het zou je verbazen hoe weinig mensen dit daadwerkelijk doen.
Hoe specifieker, hoe beter
Een doel van bijvoorbeeld twee yogalessen volgen per week is haalbaarder dan een vaag doel als "Ik wil minder gestrest zijn". Hoe preciezer je je doel formuleert, hoe groter de kans van slagen. Dus ga niet voor "Ik wil meer sporten" maar voor "Voortaan ga ik elke avond na het eten twintig minuten wandelen".
Zegt het voort
Doel bepaald? Vraag vrienden en familie op Facebook om tips. Stel bijvoorbeeld de volgende vraag: Wie heeft er wel eens een halve marathon gelopen? Wat is een handig trainingsschema? Zo betrek je anderen bij je doel (en aangezien je het wereldkundig hebt gemaakt, kun je ook niet meer terug). Laat iedereen ook weten hoe het gaat en vraag ze een poosje later weer om advies.
Een beeld zegt meer dan 1000 woorden
Het gezegde "Uit het oog, uit het hart" geldt ook voor doelen. Dat dagelijkse rondje wandelen laat je makkelijker aan je voorbij gaan als je er niet steeds aan wordt herinnerd dat je wilde werken aan een lagere bloeddruk bijvoorbeeld. Daarom zijn visuele reminders zo belangrijk. Kies een beeld dat symbool staat voor het eindresultaat en zorg dat je het regelmatig ziet. Wil je gezonder gaan leven? Plak dan een foto van jezelf waarop je er fantastisch uitzag op de koelkast. Zo is verstandige keuzes maken een stuk makkelijker. Of wil je sparen voor een vakantie met je gezin, gebruik dan als screensaver een prachtige strandfoto. Telkens wanneer je online je bankzaken regelt, word je herinnerd aan het geld dat je wilt sparen.
Zeg nee
De meeste mensen denken eerst aan anderen. Niets mis mee, maar probeer ook om soms nee te zeggen. Door dat te doen ("Sorry, deze keer kan ik geen vrijwilligerswerk doen"), heb je extra tijd om aan je doelen te werken.