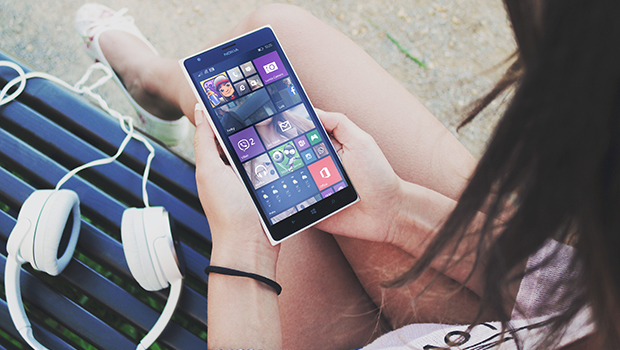 6 apps voor een meer Mindful leven
Zonder smartphone kun je eigenlijk niet meer. Tenzij je 'm alleen gebruikt om te gamen en je social media te checken. Dan mis je namelijk een heleboel! Er zijn veel apps die je kunnen helpen je geest tot rust te brengen. Door meer in het hier en nu te zijn, kun je beter aandacht geven aan de dingen in je leven die het echt nodig hebben. Meer mindful zijn helpt je ook om de kleine tegenslagen van alledag beter aan te kunnen.
Nieuwsgierig geworden? Probeer eens een van de volgende apps.
Day One journaal + dagboek (dayoneapp.com)
Door een dagboek bij te houden, maak je je hoofd leeg en houd je stress binnen de perken. Met Day One heb je geen pen en papier nodig. Schrijven kan dus altijd en overal. Ook leuk: je kunt foto's toevoegen, je locatie en de weersomstandigheden. Als je wilt, kun je instellen dat je dagelijks een reminder krijgt om te schrijven.
Forest – Stay focused (forestapp.cc)
Kun je maar niet stoppen met gamen of check je elke 5 minuten je Facebook account? Plant een boom in dit digitale bos! Als je je houdt aan de offline tijd die je hebt ingesteld, groeit je boom. Kun je je niet beheersen? Dan gaat je boompje dood. Doe je het goed, dan plant je met de tijd een heel bos!
De Mindfulness App
Met de Mindfulness App heb je een steuntje in de rug om meer mindful bezig te zijn. De app bevat geleide meditaties (al vanaf 10 minuten!), meditaties op maat – met klankschalen bijvoorbeeld – én je kunt via de statistieken je voortgang volgen.
Calm (www.calm.com)
Apple riep deze app uit tot App of the Year van 2017. Deze app helpt je om te mediteren en beter te slapen. Hoe? De app biedt geleide meditaties, ademhalingsprogrammaatjes, masterclasses en ontspannende muziek. Nog nooit gemediteerd? Begin met 3 minuten!
White Noise Lite (tmsoft.com)
Soms is het best moeilijk om je te concentreren. Sommige mensen hebben dan baat bij witte ruis. Het kan zelfs helpen om beter te slapen. Kies uit tientallen geluiden, zoals stromende regen of de golven op het strand. Of maak zelf een geluid. Je kunt het geluid een bepaalde tijd laten duren of het gebruiken als wekker.
Daily Yoga (dailyyoga.com)
Deze app is al jaren populair en dat is niet voor niets. In de app vind je meer dan 500 asanas – yogahoudingen – en daarnaast honderden yoga- en pilateslessen, trainingsschema's voor mensen van boven de 50 en nog veel meer. Voor elk niveau is er wel een passende les.