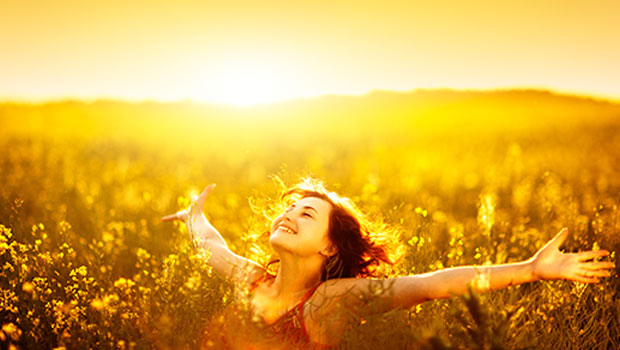 Word je er moe van dat je altijd maar moe bent? Helemaal klaar met alle negativiteit? Zes manieren om positiever door het leven te gaan.
Zeg eens eerlijk: is het glas bij jou altijd half vol of half leeg? Ben jij van het type half leeg, dan is er geen nood aan de man. Je kunt namelijk heel veel doen om positiever te denken.
Mensen die goed in hun vel zitten, zijn doorgaans gezonder, doen het beter op hun werk, hebben een fijn sociaal netwerk en minder stress. Als je happy bent, geeft dat alles in het leven glans. Door te ontdekken waar jij gelukkig van wordt, haal je meer uit jezelf.
Toegegeven, positief zijn is soms best lastig, maar wel de moeite van het proberen waard. Met deze zes tips raakt jouw glas steeds voller!
Ze zitten prima in de sloot!
Van oude koeien uit de sloot halen is nog nooit iemand gelukkig geworden. Laat het verleden rusten en richt je op de toekomst. Die ligt tenslotte nog open!
Lichtpuntjes genoeg
Op je werk krijg je er een extra project bij, de lunch met je klant liep anderhalf uur uit en toen je eindelijk naar huis kon kreeg je onderweg een lekke band. Zo'n dag is hét recept om lekker te gaan sikkeneuren, maar dat hoeft niet. Focus op wat er wél goed ging die dag: misschien heb je zelf die band wel verwisseld. Kun je thuis mooi over opscheppen.
Klein kunstje
Als je de kleine dingen op tijd tackelt, dan blijven ze klein. Dus: houd je mailbox bij en voorkom dat de stapel papier op je bureau uitgroeit tot een onoverzichtelijke berg. Als je elke week een paar minuten tijd maakt om de rommel op te ruimen, behoud je het overzicht. Zin om eens flink te mopperen op de troep? Niet doen, dat deed je vroeger toen je nog een pessimist was.
Wees dankbaar
Iedereen heeft wel zo iemand in de omgeving: die energieke vader of moeder met drie kinderen, die een drukke baan heeft, maar desondanks altijd tijd heeft om te koken en er ook nog eens goed uitziet. Hoe dóét hij of zij dat, vraag je je misschien af. Hun geheim? Ze zijn dankbaar voor alles wat ze hebben, accepteren dat er elke dag een heleboel dingen moeten worden gedaan, vertrouwen erop dat het allemaal wel goedkomt én hebben humor. Een flinke dosis relativeringsvermogen helpt.
Zoek afleiding
Komt dezelfde negatieve gedachte steeds weer terug, denk dan bewust aan iets anders. Zoals je spinningles vanavond of dat uitje dat je gepland hebt. De kunst is om je te richten op een positieve gedachte die al je aandacht vraagt. Dan waait die negativiteit vanzelf het raam uit.
Positieve power
Natuurlijk is het niet zo dat optimisten álles wat er op hun pad komt, omarmen. Maar waar het om gaat is dat je mentaal zo sterk wordt, dat je je niet laat weerhouden door wat tegenslag. Door positief te denken kun je alles aan!