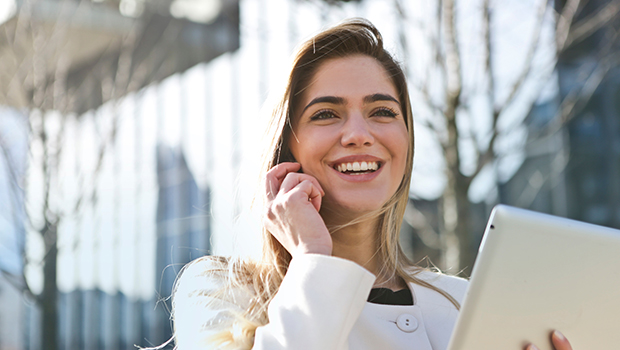 Zorg dat je wordt uitgenodigd voor een sollicitatiegesprek, breid je netwerk uit of vind die geweldige baan met deze apps. Zo wordt je smartphone hét hulpmiddel om jou aan je droombaan te helpen.
App: LinkedIn
Kosten: gratis
Je kunt LinkedIn zien als Facebook voor iedereen op de arbeidsmarkt. Via de app blijf je makkelijk in contact met oud-studenten, collega's en klanten – en bovendien houd je zo mogelijke werkgevers op het vizier. Omdat de app op je smartphone staat, en niet alleen op je computer, vind je veel makkelijker een momentje om te netwerken. Maak een profiel aan, vul je vaardigheden in, word lid van een groep en plaats af en toe een bijdrage om te laten zien wat je in huis hebt. In de app zit een ingebouwde sollicitatiefunctie waarmee je heel makkelijk op een baan solliciteert.
App: Loopbaan-Check
Kosten: gratis
Twijfel je of je huidige baan eigenlijk wel bij je past? Dan is de app Loopbaan-Check iets voor jou. Door 45 vragen te beantwoorden ontdek je het antwoord. Daarnaast bevat de app heel veel nuttige sollicitatietips, niet alleen voor je brief en cv, maar ook voor hoe je je voorbereidt op een gesprek. Kun je alsnog extra hulp gebruiken? Dan kun je via de app op zoek gaan naar een loopbaancoach bij jou in de buurt.
App: Resume Star (App Store) of Resume (Google Play)
Kosten: gratis

Kan je cv wel een opfrisbeurt gebruiken? Ga aan de slag! Resume Star en Resume helpen je om een professioneel cv in elkaar te zetten. In Resume Star hoef je zelfs alleen de velden in te vullen, de app doet de rest. In Resume kun je kiezen uit 20 verschillende templates.
App: Glassdoor
Kosten: gratis
Voordat je gaat solliciteren, wil je eerst iets meer weten over het bedrijf. In Glassdoor ontdek je inside informatie over allerlei zaken, waaronder de bedrijfscultuur. Daarnaast krijg je met Glassdoor toegang tot een grote database met vacatures, bedrijfsbeoordelingen, salarisrapportages en informatie die door werknemers is gegeven. Heel handig zijn ook de vragen die je kunt verwachten op een sollicitatiegesprek.