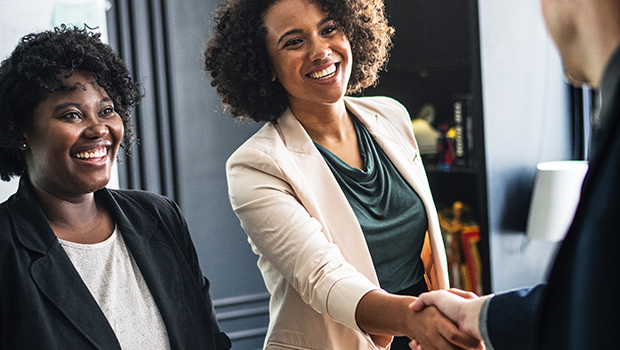 Soms helpt compromissen sluiten om het thuis en op je werk gezellig te houden. Toegegeven, het is niet altijd even makkelijk. Met deze tips gaat water bij de wijn doen – bijna – als vanzelf.
Stel dat je je relaties met anderen flink zou kunnen verbeteren? Met je leidinggevende, je collega's, de kinderen, je vrienden, familie of partner. Goed nieuws: dat kan… als je af en toe wat water bij de wijn doet. En je weet hoe het moet, want dat heb je waarschijnlijk lang geleden op de kleuterschool al geleerd. Niettemin is het zo dat hoe ouder we worden, we ook wat minder flexibel worden en vasthouden aan wat we gewend zijn.
Om toch de lieve vrede te bewaren, is het toch heel zinvol om eens opnieuw te kijken naar hoe je omgaat met conflicten. Het gaat er niet om dat je klakkeloos toegeeft, maar wel dat jij zelf iets loslaat en de ander ervan overtuigt dat ook te doen, zodat uiteindelijke beide partijen tevreden zijn. Zo pak je dat aan.
Bepaal wat écht belangrijk is
Een compromis sluiten betekent niet dat je alles laat varen wat je wilt. Het gaar erom dat je bepaalt wat écht belangrijk is. Stel dat je partner en jij allebei anders denken over geld. Jij vindt sparen belangrijk, de ander geeft het liever uit. Dan kun je je partner vragen om helemaal niets meer uit te geven, maar dat zal naar alle waarschijnlijkheid niet lukken. Wat je wel kan doen is je partner vragen om aan een paar zaken geen of minder geld uit te geven en zo nu en dan samen lekker te gaan shoppen.
Een goed verhaal
Onderzoek wijst uit dat mensen makkelijker zijn over te halen als het verhaal eromheen goed is. Dus als je wilt dat je kinderen wat aardiger tegen elkaar zijn, laat die preek dan lekker zitten, maar vertel een verhaaltje waarin mensen die jij kent het toch met elkaar eens werden. Succes verzekerd als jij de hoofdrol speelt in dat verhaal.
Zet je charmes in
Wil je iemand overtuigen van een bepaald idee, dan kun je allerlei dingen doen om de kans van slagen te vergroten. Zorg er bijvoorbeeld voor dat je stem niet omhoog gaat aan het einde van een zin, dan kom je minder zeker over. Door oogcontact te maken en te glimlachen kom je sympathieker over. Ook kan het helpen om een compliment te geven. Er is ooit onderzoek gedaan naar het geven van complimenten bij de onderhandeling over een tweedehands auto. Door niet meteen vol in de onderhandeling te gaan, maar eerst tegen de verkoper te zeggen wat een leuk gezin hij of zij heeft, wordt de spanning weggenomen – en is de kans groter dat beide partijen het eens worden.