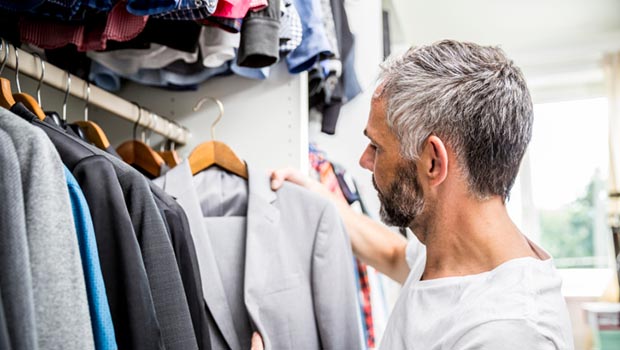 Vroege vogel of juist een fan van de snoozeknop? Met deze handige tips ga je snel en ontspannen de deur uit!
Vroege vogel of juist een fan van de snoozeknop? Met deze handige tips ga je snel en ontspannen de deur uit!
Niet iedereen is een ochtendmens en dat hoeft ook helemaal niet. Als je 's avonds al wat dingen doet, bespaar je 's ochtends een hoop tijd.
1. Nooit meer zoeken
"Mam waar is mijn gymtas?" "Schat, heb jij mijn sleutels ergens gezien, gisteren lagen ze nog op tafel." Niets zo vervelend als in alle vroegte spullen bij elkaar te moeten zoeken. Dat kan makkelijker! Zet 's avonds de rugzakken van de kinderen en je (laptop)tas al bij de voordeur en maak de broodtrommels voor de volgende dag vast klaar (bewaren in de koelkast!).
2. Kwartiertje eerder
Lijkt er 's ochtends maar drie kwartier in de klok te zitten in plaats van een uur? Sta dan een kwartiertje eerder op. Niet leuk, wel effectief. Ga 's avonds ook een kwartiertje eerder naar bed. Het lijkt weinig, maar kan een wereld van verschil maken. Niet doen: op de snoozeknop drukken. Onderzoek wijst uit dat je je daar suf door kan gaan voelen – tot wel vier uur nadat je bent opgestaan!
3. Sterke bak
Een kop koffie 's ochtends kan wonderen doen. De cafeïne zorgt ervoor dat je wat sneller wakker wordt. Zet je filterkoffie? Vul de machine dan met water en koffie voordat je naar bed gaat. Je hoeft hem 's ochtends dan alleen even aan te zetten.
4. Ontbijt maak je… 's avonds!
Het ontbijt is de belangrijkste maaltijd van de dag: het zorgt ervoor dat je je beter kan concentreren en maakt de kans dat je later op de dag gaat snoepen een stuk kleiner. Niet overslaan dus! Als je 's avonds een gezonde smoothie of overnight oats maakt, hoef je je ontbijt de volgende dag alleen nog maar uit de koelkast te halen. Ook handig voor onderweg.
5. Ga sporten
Wie 's ochtends sport, krijgt niet alleen een flinke energieboost, maar kan zich ook beter concentreren, heeft minder last van stress én valt 's avonds makkelijker in slaap. Motivatietip: slaap in je sportkleding, dan spring je de volgende ochtend zo je bed uit.
6. Altijd iets om aan te trekken
Leg de avond tevoren de kleding van je kinderen en die van jezelf klaar. Dan sta je niet te twijfelen voor je kledingkast 's ochtends vroeg. Ook handig: strijken in het weekend, zodat je niet halverwege de week rondloopt in een gekreukeld overhemd.