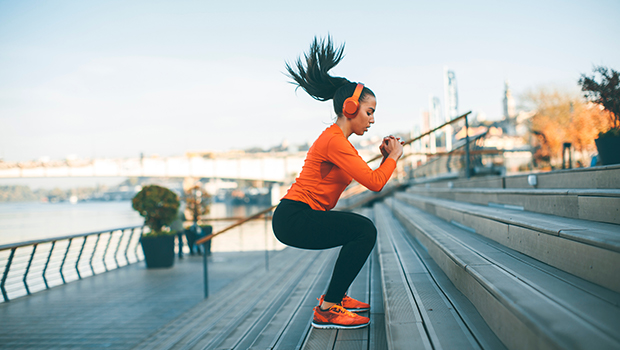 Welke training is voor jou het meest geschikt? Met deze tips weet je of jouw workout klopt.
Sporten past in een gezonde levensstijl, maar niet elke vorm van beweging is voor iedereen geschikt. Door de verkeerde training te doen, is de kans zelfs groot dat je je doelen op het vlak van fitheid niet haalt.
Maar hoe weet je nu of je de verkeerde training hebt gekozen? Drie tekenen dat het tijd is om iets anders te gaan doen.
Signaal 1: na je training voel je je niet beter dan daarvoor
Door te sporten zou je je beter moeten voelen, omdat er endorfine vrijkomt. Voel je je na je training down of uitgeput, dan is de kans groot dat deze training voor jou minder geschikt is. Een goede training zorgt er ook voor dat je zin krijgt in gezonder eten. Ga je na je workout dus voor een dubbele latte of cheeseburger, dan kun je beter wat anders gaan doen.
Signaal 2: na elke training doet alles zeer
Er is een verschil tussen spierpijn en pijn. Spierpijn kan best lekker zijn – daardoor weet je dat je getraind hebt en dat je lichaam in positieve zin verandert. Maar pijn, zeker als die je beperkt in je beweging of alledaagse activiteiten hindert – is iets heel anders. Heb je last van gewrichtspijn, een stijve nek of lage rugpijn na het sporten, dan is de kans groot dat deze manier van trainen meer kwaad dan goed doet.
Signaal 3: je krijgt lichamelijke klachten
Sporten doe je niet alleen om je beter te voelen, maar vaak ook om er beter uit te zien. Dus als je na het sporten het gevoel hebt dat je steeds verder van je fitnessdoelen af komt te staan, is dat wellicht het signaal dat deze vorm van trainen niet bij jouw lichaam past. Als je bijvoorbeeld makkelijk flinke quadriceps ontwikkelt, zal spinning je niet helpen om in die skinny jeans te passen. Of als je een slechte houding hebt, dan kun je beter geen oefeningen doen waarbij je schouders naar voren komen (zoals gewichtheffen of zwemmen). Hoe je erachter komt wat bij jouw lichaam past? Probeer diverse trainingen totdat je ontdekt waar jij je goed bij voelt en waarbij je je doelen behaalt. Zoek tot slot iets wat je leuk vindt. Hoe meer plezier je erin hebt, hoe groter de kans is dat je de training ook op de lange termijn volhoudt.