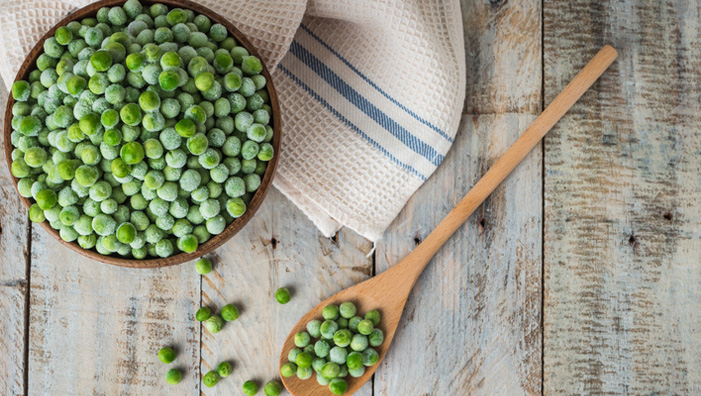 Enjoy this delicious Guilt-Free Guacamole.
Print
Follow Our Recipe
Prep Time: 10 minutes| Serving Size: 6
Ingredients
1 10-ounce bag frozen peas, rinsed with hot water
1 avocado, peeled, seeded and cubed
¼ cup diced red onions
1/3 cup nonfat sour cream
½ cup hot salsa
3 tablespoons lime juice
½ cup chopped fresh cilantro
½ teaspoon garlic powder
Baked tortilla chips or vegetables for serving
Place peas and avocado cubes in a food processor and pulse until almost smooth.
Transfer mixture to a bowl. Add onions, sour cream, salsa, lime juice, cilantro and garlic powder, and stir to combine.
Cover and refrigerate one hour. Serve with tortilla chips or vegetables.
Nutrition Facts: Calories: 100, Carbs: 12g, Protein: 4g, Fat: 5g, Sat. Fat: 1g, Cholesterol: 0mg, Sodium: 156mg, Fiber: 4mg