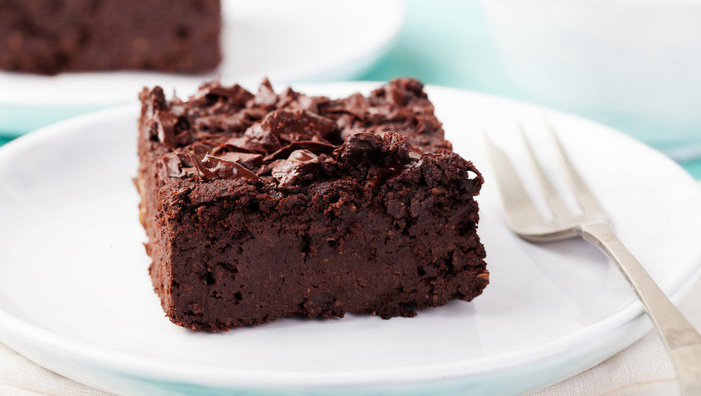 Brownies made with beets
Print
Follow Our Recipe
Prep Time: 10 min|Cook time: 30 min|Yield: 12 servings
Ingredients
½ cup sugar
¼ cup brown sugar
½ cup egg substitute
1/4 cup canola oil
1 cup roasted beets, or canned and drained beets, pureed in a food processor
1 tsp vanilla extract
1/3 cup dark cocoa powder
½ cup al-purpose flour
¼ cup chocolate chips
Preheat a 350 degree oven.
Coat an 8-inch square baking pan with cooking spray. Line the pan with aluminum foil with some extra hanging over the edges so that you can easily pull out brownies for easy cutting once cooked.
With an electric mixer, beat the sugars, egg substitute and oil until well combined.
Add the beet puree, vanilla, cocoa powder and flour and mix until well combined. Pour into the baking pan and sprinkle the chocolate chips over top.
Bake for 25-30 minutes.
Remove from the oven and allow to cool at least a half hour before pulling the brownies out of the pan using the aluminum foil and allow to cool completely before cutting.
Nutrition Facts: Calories: 130, Carbs: 20.4g, Protein: 1.8g, Fat: 6.4g, Sat. Fat: 1.3g, Cholesterol: 0mg, Sodium: 91mg, Fiber: 1.5g