EEN BEETJE FITNESS TIJDENS JE WERKDAG, SAMEN MET EEN VRIEND OF COLLEGA.
Weinig tijd? Dat is geen probleem, maar juist een uitdaging! Mindful fitness ambassadeur Faisal Abdalla bedacht voor jou – en je vrienden – de Coffee/Tea Break Challenge. Gebruik hiervoor die momenten waarop je even niets hoeft.
"Geweldig vind ik het, een collega of vriend uitdagen een wallsit te doen," zegt Faisal. "Wie als eerste opgeeft, moet koffie halen!"
Daag jezelf uit!
Deel 1: de basis
Ga staan met je rug tegen de muur. Zak in squatpositie met je voeten recht naar voren en je knieën in een hoek van 90 graden. Je hamstrings zijn dan parallel aan de vloer. Plaats je handen voor je borst. Houd dit zo lang mogelijk vol.n.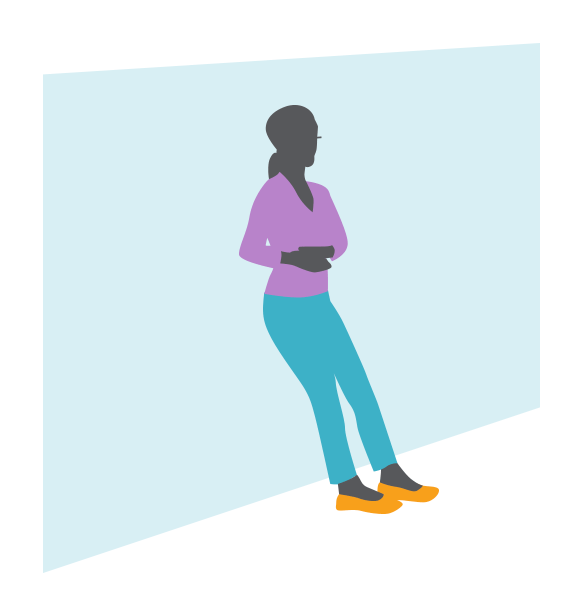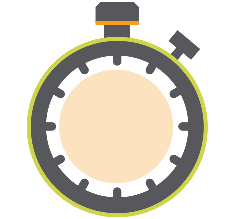 Faisals tip:
"Reken erop dat het best even vervelend kan voelen en zelfs kan gaan branden. Maar geloof in jezelf!"
Deel 2: het volgende level
Voeg de volgende dagen telkens 5 tot 10 seconden aan je wallsit toe, totdat je het 3 minuten vol kunt houden.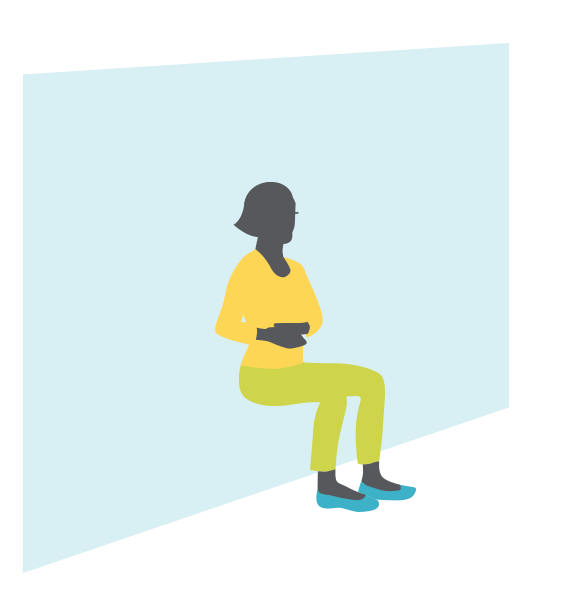 Faisals tip:
"Wallsits helpen tegen het negatieve effect van het vele zitten. Met deze oefening activeer je alle grote spiergroepen in je onderlichaam, inclusief je buikspieren."
Deel 3: nog een stukje verder
Houd je het allebei 3 minuten vol, daag elkaar dan uit door tijdens de wallsit je hielen te liften of door een voet van de vloer te tillen.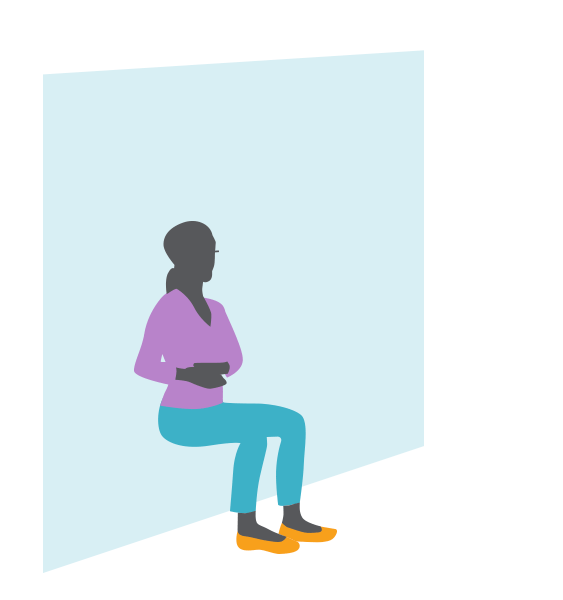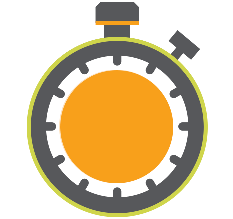 Faisals tip:
"Hoe vaker je wallsits doet en hoe langer je het volhoudt, hoe sterker je spieren zullen worden."