Mardi Gras Pizzetta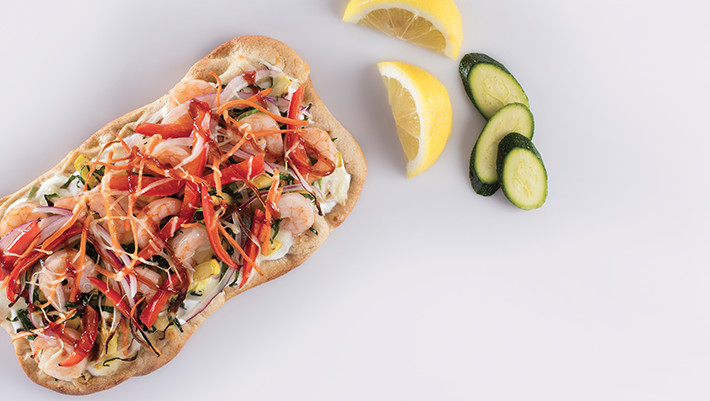 Inspired by the flavors of New Orleans, Melinda's Make It Mindful Pizzetta is an enticing combination of BBQ sauce, shrimp, baby spinach, red onions, carrots, red peppers, squash, zucchini, Greek yogurt and mozzarella cheese. "A trip to New Orleans really got me into Cajun food. I love all of the unique flavor combinations and the vibrant and diverse culture there."
Melinda L., The Joint Commission, Oakbrook, IL.
Ingredients:
Mindful Pizzetta Dough
Shrimp
Frank's® RedHot® Sriracha Chili Sauce
Nonfat Greek Yogurt
Lemon
Part-Skim Mozzarella Cheese
Zucchini
Yellow Squash
Carrots
Ken's® Cannonball BBQ Sauce
Red Peppers
Red Onions
Spinach
Parmesan Cheese
Nutrition Facts:
Don't Miss Out!
Get the latest Make It Mindful news, easy healthy living tips and more with the Mindful e-newsletter.