For the Love of Fruit Pizzetta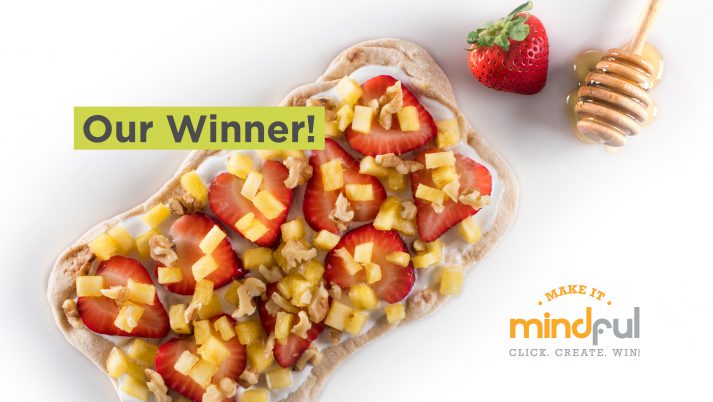 The winner of the first Make It Mindful contest is Julia's For The Love of Fruit Pizzetta! This mouthwatering creation features juicy strawberries, and pineapple over Greek yogurt. It's finished off with a drizzle of honey and crunchy walnuts.
Ingredients:
Mindful Pizzetta Dough
Strawberries
Non-Fat Greek Yogurt
Honey
Pineapples
Walnuts
Nutrition Facts:
Don't Miss Out!
Get the latest Make It Mindful news, easy healthy living tips and more with the Mindful e-newsletter.