O'Goodness Cinnamon Cashew Bar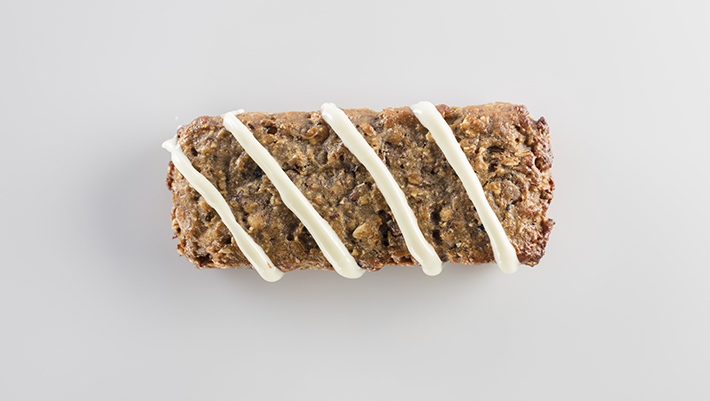 Mindful's freshly baked O'Goodness Cinnamon Cashew Bar is a healthy indulgence you can feel good about eating. Full of flavor with absolutely no artificial additives, sweeteners, or flavors—and only 190 calories per bar! Made with wholesome oats, honey, crunchy nuts and fruit, each bar is a good source of protein for long-lasting energy and fiber for digestive health. Enjoy them now in your Sodexo café.
Ingredients:
Oats
Filtered Water
Blueberries
Sugar
Cornstarch
Raisin Paste
Cashews
Honey
Cinnamon
Enriched Unbleached Wheat Flour
Brown Sugar
Crisp Rice
Butter
Banana Puree
Molasses
Tapioca Starch
Wheat Bran
Organic Rasin Juice Concentrate
Nutrition Facts:
Don't Miss Out!
Get the latest Make It Mindful news, easy healthy living tips and more with the Mindful e-newsletter.