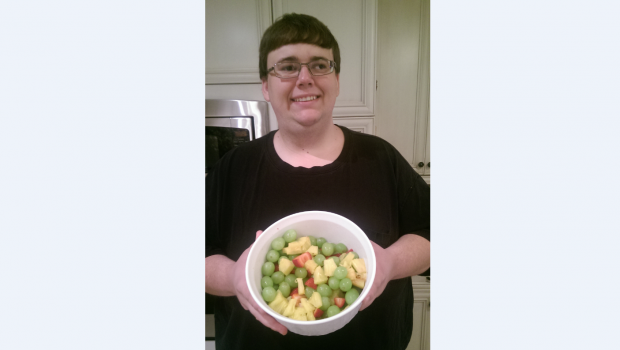 A little over 11 months ago, I made a joke with my finance controller about going vegan since he had been living the vegan lifestyle for a few months at that time. I never thought that I would become vegan—even for a day—but upon his advice, I gave it a shot. Below you will find my thoughts from the week in journal entries separated by day.
Monday, May 26th (Day 1):
I was off from work today for Memorial Day, one of two national holidays that spark my appetite for BBQ. I began the day by buttering a whole wheat English muffin, only to remember (before my first bite) that I couldn't eat butter. I promptly drove to Whole Foods and purchased vegan butter and ate my breakfast. Later in the day I went to my local grocery store and purchased everything that I thought I would need during the week. For lunch and dinner, I ate my favorite quick, nutritious, and vegan meal that I already make often: whole wheat pasta with olive oil and fresh broccoli.
For anyone that wants to try this at home, here is the quick and easy recipe:
Ingredients:
1 box (14-16oz) whole wheat penne pasta
2 large broccoli heads
2 tablespoons extra virgin olive oil –OR– vegetable pasta sauce
Instructions:
Fill a large pot with the desired amount of water
Add penne and boil for 6 minutes
While penne is still boiling, add chopped broccoli to the boiling noodles for the remainder of the cook time (approximately 5 minutes)
Drain pasta and broccoli
Add olive oil or sauce to taste
NON VEGAN Extra Step: Garnish with grated parmesan cheese if desired
Tuesday (Day 2):
I woke up STARVING. For breakfast, I had an English muffin and a cup of pineapple from our food court. Lunch was a salad from the salad bar topped with almonds and sunflower kernels for protein and (healthy) fat. Dinner was leftovers from the night before, with a garden salad and more whole fruit.
Wednesday and Thursday (Days 3 & 4):
Both days were almost identical. I realized after Tuesday that an English muffin with no protein wasn't enough, so I had some Special K® with Red Berries cereal with soy milk along with my muffin. This helped keep me significantly more full until lunch, when I again had a salad without eggs, cheese, or traditional protein. I tried eating raw tofu, but it definitely is not for me. Wednesday's dinner was a peanut butter and banana sandwich with air popped popcorn and fruit. On Thursday, I reverted back to my pasta staple dish.
Friday (Day 5):
Friday morning I changed up my breakfast routine and had some toast with vegan Soy-sage and I have to say it was way better than tofu. Lunch was a special event at work called Meatball Mania and we had vegetarian meatballs at the event. I asked our chef why the "meatballs" were not vegan, as all of the ingredients did not contain animal products. After an investigation, we realized that the veggie meatballs contained refined sugar to bind them, which is not considered vegan to some. I decided to eat them anyway with some vegan tomato sauce, and they were FANTASTIC! Dinner was vegan pizza, which was a cracker crust with marinara sauce, no cheese, and extra-extra green peppers.
Saturday and Sunday (Days 6 & 7):
Both Saturday and Sunday were also very similar. For breakfast, I had English muffins with almond butter (try it, it's great!) and lunches were pasta leftovers with a fantastic fruit salad made with green and red grapes, blueberries, strawberries, cantaloupe, kiwi, watermelon, and pineapple.
Saturday's dinner was a great vegan tofu and pasta dish from Vietnommies, a local food truck in the Atlanta area. I met the owner through work and she encouraged me to try the dish, and it was awesome! Now I know a healthier option to grab at food trucks too!
Sunday's dinner was a vegan soup made with tomato sauce, no sodium vegetable stock, corn, edamame, okra, green beans, chopped potatoes, carrots, and celery. This recipe came from the financial controller that I joked with before starting my journey, and it was really good!
Recap:
I never thought I would go vegan. Ever. But, despite being hungry, I proved to myself that I really could change my lifestyle again if needed and survive. After some input from vegan friends, I realized that this journey could have been much easier if I had planned my meals, but now I know that anything is possible with enough willpower. And the best part? I lost 5 pounds in one week. While I don't think I will stay vegan, I now know of many vegan options that I enjoyed which will help me to continue my Mindful journey.